P20 Paddle Gate - supplied by Axis and manufactured by Ozak
Our speed gates and optical turnstiles have been developed for commercial applications such as office lobbies and schools, where high numbers of people pass without restricting the freedom of movement but still employing a level of security. All speed gate and optical turnstiles are easily integrated with access control systems.
PD20 PADDLE GATE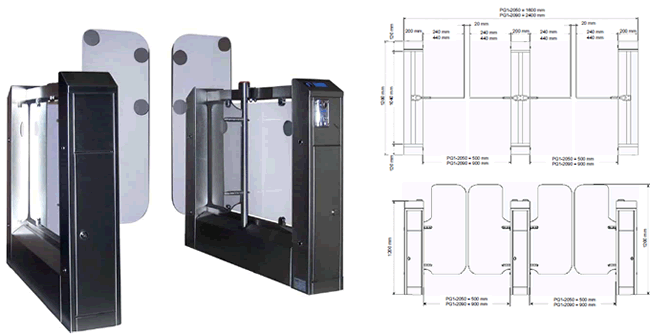 PASSAGE LANE COMBINATIONS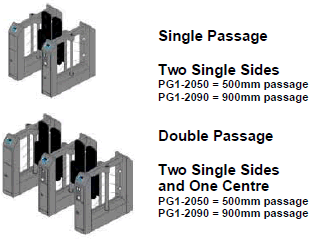 FEATURES
Activated by dry contact or via TTL input 5-48 v.
Can be controlled via RS 232, RS 485 or LAN network
Can be integrated with all kinds of access control units and token systems.
Double or Single-Sided units available.
Bi-directional passage- Motor-driven DC reduction gear (120 Watt).
Energy consumption 0.1 Watt at standby.
Paddle speed: adjustable between 0.3 Seconds (minimum) and 0.8 Seconds (maximum) through
90 Degree opening.
Braking by means of PVM control, and electromagnetic inductive motor system.
Standard normally closed position (Optional normally open).
Click HERE to return to Speed Gates summary page