VANDAL RESISTANT DOOR ENTRY PANELS - TARGHA VR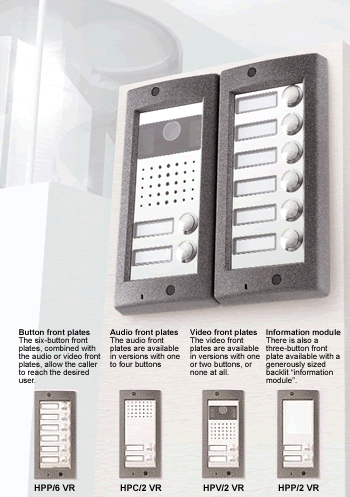 VR vandal-resistant Targha: stylish design, remarkable durability
Blends a particularly attractive design with a highly resilient structure. Its special technical features (seals, fastening screws) assure outdoor resistance.
The material used - stainless steel and 4 mm-thick polycarbonate - enhance its tamperproof and knock-resistant properties.
Shatterproof
The camera shield and name covers are made from clear polycarbonate a good 4 mm thick. It won't go dull as time passes and is virtually impervious to knocks.

Special burglar-proof
screw
The special shape of the screw means the entry panel can only be opened with the special tool supplied.

2 millimetres of stainless steel
This is how thick the vand resistant
stainless steel front plates are.

Secure and resilient
Made from steel, the buttons are hard wearing and tamperproof: their mechanical qualities and special shape leave no room for foreign bodies to be inserted.

Targha VR: the reinforced recessed entry panel model
Targha VR can be installed with the special reinforced embedding box. This steel box features an anti-removal device, specially designed to assure unbeatable resistance against aggression of any kind.

Measurements
208 x 99 x 22 mm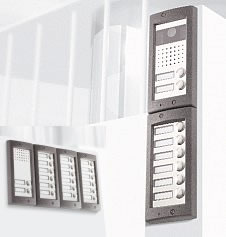 Modularity: the form of functionality
Targha has been designed to be installed either horizontally or vertically: a feature that enables it to meet requirements in terms of aesthetic and space in a singularly elegant manner.