Clean Room

2000/3000/5000 Door Series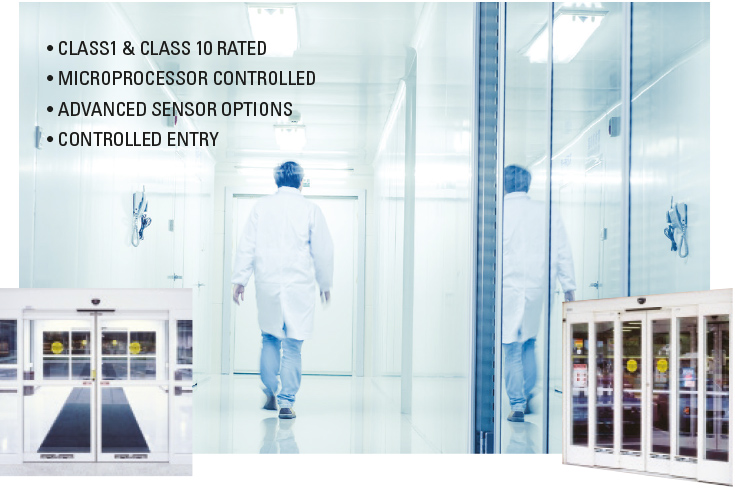 CONTAMINATION-CONTROLLED ACCESS FOR TODAY'S HIGHLY SENSITIVE TECHNOLOGICAL ENVIRONMENTS
Industry rated for biotechnology, pharmaceutical, aerospace, medical & dental devices, hospitals, industrial applications and more. Class 1 and Class 10 rated sliding doors are designed and manufactured for conventional or modular construction.
Advanced motion & video sensors provide complete protection and contamination controlled entry into clean room areas and vestibules.
Microprocessor controller continually monitors door position and specially designed urethane wheels provide smooth, trouble-free operation. Anti-riser wheels lock each door in its track while a fiberglass reinforced toothed drive belt prevents slippage and uneven closing. 5200 & 5300 Telescopic series opens 25% wider than two-panel and four-panel sliding door configurations.
Full breakout package allows all panels to swing out and stack to the side for emergency egress.
Stanley Automatic Door Systems - the safest, most cost effective solutions available today.