FROG HYDRAULIC SWING GATE OPERATORS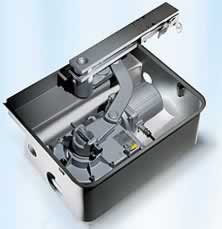 Hidden Power:

FROG is the most functional, desirable solution for any type of swing gate. It is the best way to automate a gate without altering its shape and design.
In the CAME tradition the reduction gear is electromechanical, to ensure smooth precise and safe movement over time.
An automation solution that makes the difference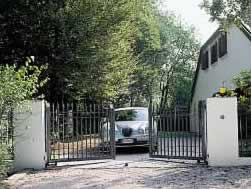 High efficiency operators
They are sturdy, quiet, but above all electromechanical:

care in the choice of materials used, its construction with a permanent fluid grease lubrication, but above all the fact that it is electromechanical, eliminates the need for periodic maintenance of the operators.

Watertight (IP67; NEMA 6)

for uninterrupted operation even under severe rain. The setting and durability of the foundation case

Set during the gate installation

, the operator is mounted at a later time, thus,

assuring a correct installation and cost efficiency.

Anti-corrosive

and resistant to the elements, made of stainless steel and protected with a special galvanized treatment. For extreme applications in the presence of corrosive elements, the STAINLESS STEEL (FROG BI) version is also available.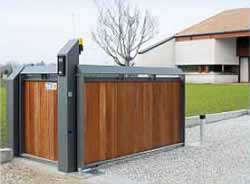 It safely locks, opens and relocks
During a power outage, everything is simpler even for the versions powered with 230V (110V).
CAME offers the possibility of choosing among three new door release solutions, both ORIGINAL and PATENTED, for the perfect
solution to individual requirements:
a basic solution with a release lever, simple and practical. It is the fastest and most convenient solution;

there are two more sophisticated versions, whose doors unlock only via a special three-sided key or with a personalised DIN cylinder key.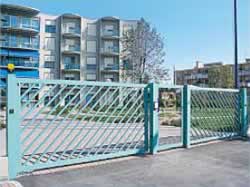 The key versions also offer an additional feature: the gate manually locks in the closed position. During long power outages, the FROG release system allows you to open and securely close the gate.
Also for condominiums and intensive traffic applications
The 24V D.C. model is designed for continuous duty operation. Slow down at opening and closing. It can accommodate inputs from any access control system: radio transmitter, card reader, telephone entry or safety device loops or photocells. It can incorporate a battery backup system in case of power failure.
Technical Charecteristics
Technical information
TYPE
FROG-A
FROG-AV
FROG-A24
Protection level
IP67 (NEMA 6)
Power supply
230V (110V) A.C.
Motor power supply
230V (110V) A.C.
230V (110V) A.C.
24V D.C.
Capacity
200 W
300 W
180 W
Duty cycle
30%
30%
intensive oper.
Max. Torque
320 N•m
240 N•m
320 N•m
Motor thermal protection
150°C
150°C
Opening time (90°)
18S
9S
from 16 to 45S
Operating temperature
-20°C min. +70°C max
Use limits (1 Kg = 2,2 LBS – 1 m = 3,2 ft)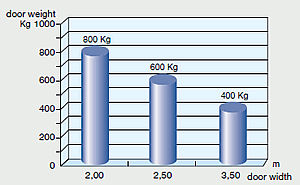 The standard opening is 110°; with the A 4370 and FL 180 accessories, the opening increases up to 140° and 180° respectively.
Overall Dimensions

Swing gate system for industrial passage