FAST HYDRAULIC SWING GATE OPERATORS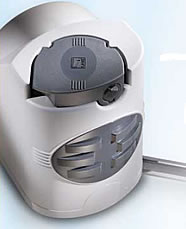 Quick to install automation:

FAST is the new articulated transmission arm automation for gates with wings up to 2,3 m/7.5ft for each wing. A new product, which measures up to precise application demands: it can be installed on to relatively small posts and columns (from 20 cm (8")), and is particularly recommended for gates with distances of up to 20 cm (8") between the gate hinge and the edge of the column.
Total functionality in a compact form...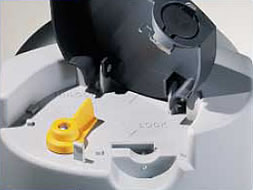 Practical and safe manual mechanism to release the gate in the absence of
electricity; the device is also protected by a door locked with a personalised key.

To further simplify the release operation, the device may also be integrated with a wire release system and accompanying safety box.

All versions are also equipped with an electromechanical gearbox with permanent, fluid grease lubrication and a weatherproof, articulated transmission arm.

For special space needs, FAST may be installed with an upright transmission arm, thereby nullifying any lateral impediment caused by lifting of the transmission during movement.
FAST is available in a convenient SET COMPLETE confection, for the automation of gates with 2 wings.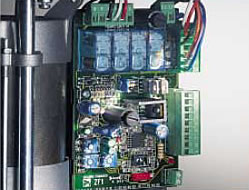 Electronics to size and simplification of the connections
Choosing an automation from the FAST series, with incorporated control panel, means assurance that the product is easy to install, where all of the installation operations and electrical connections have been simplified (F7000).
Alternately, choosing an application outside of the control panel, you can select from among numerous electronic solutions according to the demands of the user.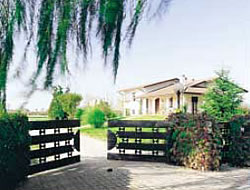 Simplicity and safety in continual circuitry
In the 24V version, thanks to the ZL170 control panel, for single wing gates, a tri-polar cable connection is sufficient for motor power and for directing the deceleration and stopping.
Available Models
F 7000 230V operator complete with articulated arm and incorporated control panel
F 7001 230V operator complete with articulated arm.
F 7024 24V operator complete with articulated arm
Technical Charecteristics
Technical information
TYPE
F7000
F7001
F7024
Protection level
IP54 (NEMA3)
Power supply
230V (110V) A.C.
Motor power supply
230V (110V) A.C.
230V (110V) A.C.
24V D.C.
Capacity
160 W
160 W
140 W
Duty cycle
30%
30%
intensive oper.
Max. Torque
180 N•m
180 N•m
180 N•m
Motor thermal protection
150°C
150°C
Opening time (90°)
18S
18S
from 16 to 45S
Operating temperature
-20°C min. +70°C max
Use limits (1 Kg = 2,2 LBS – 1 m = 3,2 ft)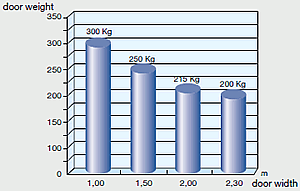 FAST can be applied to single doors up to 2,3 mt (7,5 ft) wide, with distances of up to 200 mm (8") between the hinge of the gate and the edge of the column.
Overall Dimensions

Swing gate system for industrial passage